About Us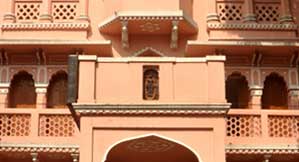 Shyambazar Law College, a unit of S.S. Educational Trust, is one of the most premier institutes in the field of legal education in Kolkata, West Bengal with the object of providing high quality education in the legal domain. It provides 5 Year Full Time B.A. LL.B. Course affiliated to the University of Calcutta with most updated syllabus taught by eminent Faculties.
More >>
Course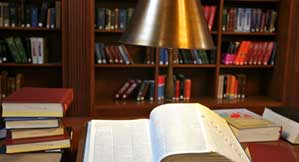 We offer regular Five years B.A. LL.B. course recognized by the University of Calcutta with most updated syllabus taught by eminent Faculties with a practical approach to the discipline of law. The college also conducts regular moot sessions and pre-mooting courts to simulate an actual practicing environment in the college campus.
More >>
News / Events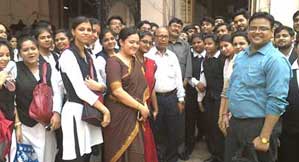 Shyambazar Law College has a special focus on organizing events enabling students to get exposure to different Legal case studies, Workshop & Seminars delivered by leading academicians, renowned legal practitioners and eminent ex-Judges across the country. Its also conducts regular Moot Court-Activities & Achievements & Free Legal Aid Clinic.
More >>
Prelude
Shyambazar Law College is
Founded by S. S. Educational Trust
Recognized by Bar Council of India, New Delhi.
Affiliated to the University of Calcutta.
Approved by Department of Higher Education, Government of West Bengal.
Situated at Shyambazar -the epicentre of North Kolkata.
Imparting Five years B.A. LL.B course of the University of Calcutta and the degree is very valuable and effective for the legal profession and practice of Judicial Services, Administrative Services, Managerial Services, Corporate Services, Accounting and Secretarial Services and so on and so forth.
Admission Guidelines – 2017-2022
Documents required for Admission
Please bring Original and Photocopy (1 set)
1. Aadhaar Card
2. Law Entrance, 2017 Admit Card
3. Online Admission Slip Copy
4. Recent Passport Size Photo : 3 copies
5. Admit Card of Secondary (Class X) Examination
6. Secondary (Class X) Examination Marksheet
7. Higher Secondary (Class XII) Examination Marksheet
8. All Marksheets of any Higher Degree
9. Caste Certificate (For SC / ST / OBC Candidates)
10. Certificate of PWD (if Applicable)
Find the details of our Fee Structure here.